Crown Jewel of Pakistani Culture – The Food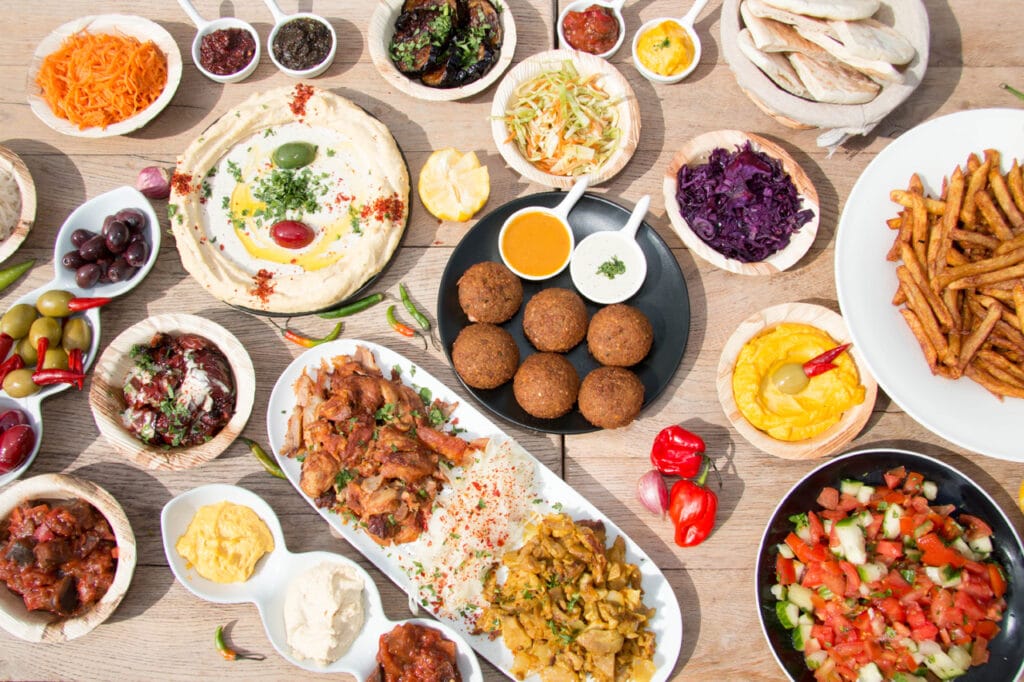 With all the good things in Pakistan, its food is considered as the best. The massive cultural and ethnic diversity brings a huge chunk of local foods with innovative ideas and rich flavours that come from the dusky lands of Thar to the high altitude of Gilgit Baltistan.
As an advertiser and awaragard, I have travelled to Pakistan extensively and this has given me a unique opportunity to try the food at the local place with its local flavour and ambience to enjoy with. As I write this article, I am sitting in Abbottabad enjoying the "Karak Chaye" from a Dhaba with a Petrichor and drizzle outside and I can say this with confidence that the southern side of Pakistan will never be able to give me this experience even with their best weather and taste.
With this experience, let me share my recommendation of food items that I have tried in all 4 provinces and 2 disputed territories of Pakistan. I just want to highlight that I am not mentioning generic items that are available nationwide, like brown mutton karahi of Hala Naka which is actually from the northern side of Pakistan. Also, I will not talk about international food chains coming to Pakistan because of as much as they give benefits to our country, yet my focus is completely on local food originated within the Country.
SINDH:
I will always start with my first love – Karachi, home of diverse cultural food but yet nothing is defined as a local food of Karachi (sorry people, as much as this is a shock for you, every dish which is famous in Karachi is actually from somewhere else). But even then, few dishes have marked their presence so strongly that we consider them as the food of Karachi. These are:
Bombay Biryani (as the name says :P)
Nihari (actually from Delhi)
Halwa Puri (due to Bombay culture)
Lachha Paratha
Haleem
With all these, I can safely say that karachiites have taken ownership of biryani and nihari, as you cannot get such taste anywhere else, but also, what most people don't know about is the amazing crabs we get at our "crabbing sessions" of Kemari. That, in my opinion, is a true Karachi food that will give you a flavour of simplicity and taste.
Coming to Hyderabad gives a unique taste of Palla fish and further going up makes things rich with flavours, which brings us to flavorful Sindhi Biryani which will make you forget everything else. Since whole interior Sindh is very warm throughout the year most people prefer strong taste in their food items which may be very very spicy for a lot of people in Pakistan and around the world and to settle these heavy items, Sindh has given us a cool drink called "Thaadal" that is refreshing and comes as a breath of fresh air in warm weather.
PUNJAB:
Moving up will bring you the land of 5 rivers that is another food hub of Pakistan and for a long time was considered as the hub of foodies (not anymore in my opinion). Over here, you will experience really rich food items not just in fats and calories but also in terms of taste. From Paye, karahi to Pullao (open for debate) or even murgh cholay to the infamous batair, chirray or to the lassi from feeqa. Lahore will always give you a unique experience of some intense food.
You will never be disappointed with a quick bite stall in Lahore, from mouth-watering Gol Gappay or even the tikka at old streets of Lahore will make you eat all day long.
KPK:
Now we talk about the richer side of food but has less spice, i.e. KPK this brings us to the divine Chappli Kabab, Lamb boti, lamb karahi or even karahi in general, KPK has given so much to Pakistan in terms of food that has not just made us unique but have also made us different from rest of the world. Chicken Tikka was originated from Peshawar and has conquered the food world and is one dominant dish. In my 10 years of travelling, I am still discovering a lot of dishes that we can brand and promote them nationwide. Here I would like to mention that the biryani and pulao's of our country were actually brought through KPK to this region and are now eaten by everyone in the subcontinent with their variations.
BALOCHISTAN:
Baluchistan, like its tourism, is an unsung hero. An underdog but it's like that person that will come quietly but will blow your mind. No one can deny the amazing Sajji which is simple yet one of the tastiest items once can imagine. Also, their rock-hard bread Kaak is vital for curry based food. With all these mainstream items, no one can ignore "dumpukht", which is originated from the land of Baloch. A dish that is perfect for festivals.
GILGIT BALTISTAN & KASHMIR:
For me, these two territories are the complete opposite of the rest of Pakistan. As GB's most famous dishes are made with Apricot Oil that brings a completely different taste, while Kashmir goes overboard with rich food but since Kashmiris do not use a lot of spice, that makes their most food relatively sweet than sour.
Oh! I can write a book on their food (since I am Kashmiri myself) but I will limit myself to top three of each region:
Kashmiri's items one must try are:
Rogan Josh
Gushtaba
Wazwan (a proper 7-course meal)
While in GB:
Chapshoro
Sharadi and
Mamtu
Oh Boy! Even giving you a summary of the best dishes (not completely explored even now) is this long. So, imagine if I start listing everything properly, how many articles do I need to write!
Now let us talk about how it is creating an impact in our society this leading to our communication and portrayal as a nation. Recently Cassandra De Pecol has finished her visits to all 196 countries of the world and she puts Pakistan in her 5 most favourite items for its culture and its food. YES, it's FOOD!
Source: https://www.indy100.com/article/top-destinations-cassie-de-pecol-travel-every-best-country-world-recommendations-7596866
Some time ago, this was realized by a lot of people that Pakistan has a huge potential to promote its food within and outside Pakistan and the fashion of Food Street's started. This whole idea started from Lahore (officially) and then all existing food streets in Sindh and KPK started calling them Food streets and now it's considered as peaceful time if you see people eating out even late at night or travelling on the highway for Karahi / BBQ sessions with friends and family.
This brought the attention of a lot of brands to this segment and they started focusing on food items. From extremely relevant Soda Industry to extremely irrelevant detergent companies, everybody jumped on this bandwagon and started working on food videos and used them as their content on social media. The funniest/absurd was Gaviscon making a video of how to make a video of a certain dish and then using their tablet in case if you get heartburn. But in my opinion, someone who truly stood to this category was the soda drinks category.