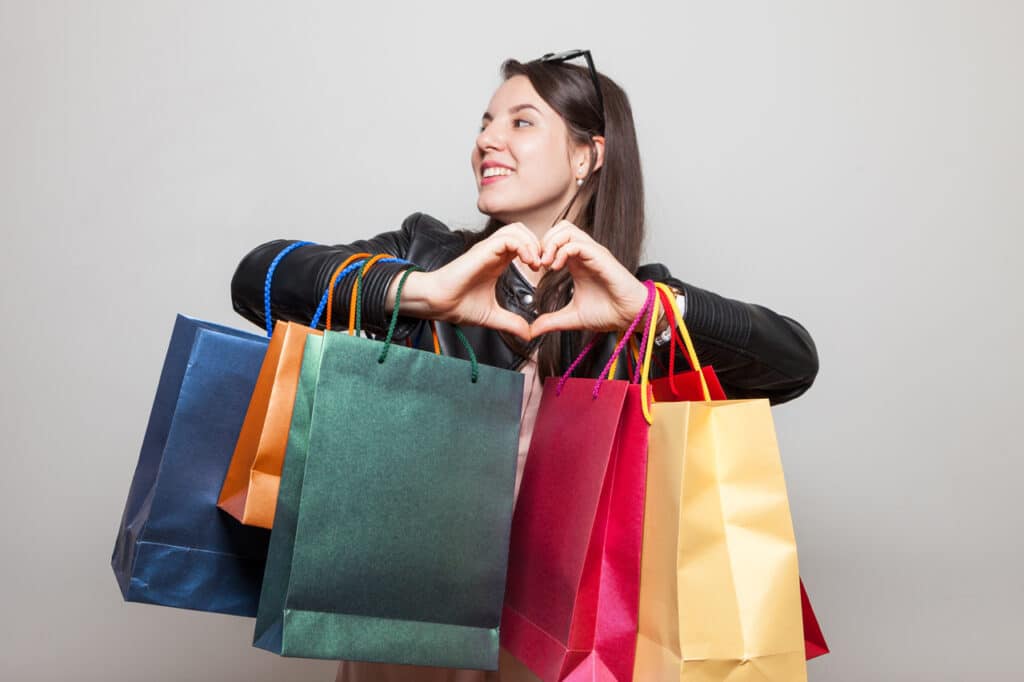 There is no denial that E-Commerce is playing a vital role in changing our purchase habits, I still remember in the early 2000's people were reluctant to buy things online. Be it the anxiety of not physically experiencing the product at the shop or the reluctance to change or any other reasons we can come up with. We are clearly in that phase and finding it more convenient to shop online than actually going to the mall.
In key markets like Europe, the USA or most of Asia Pacific, E-Commerce is becoming a preferred shopping method for many people.
As SGS suggests that in 2016 in the US, online shopping accounted for $394.86 billion in sales, this represents a 15.6% increase in online sales from 2015. On the other hand, China's e-commerce accounted for 26.1 trillion yuan of sales in 2016, which is a rise of 19.8% from the previous year.
E-COMMERCE IN PAKISTAN:
THE CLASSIFICATION
Everyone has their way of classification for such websites. I have broken them down into 8 categories which use one way or the other form of payment via online COD based model.
ONLINE SHOPPING:
These portals can be classified as the most trafficked websites as they entertain their customers with multiple needs. I have deliberately ignored Kaymu since Daraz and Kaymu are owned by the same firm. Although Homeshopping, Daraz & Yayvo are market leaders, smaller companies are trying to give service to their consumers
DEALS & GIFTS WEBSITES:
These are the smaller version of Online Shopping websites, they do not offer services like Yayvo or Daraz but they focus on specific interests or clubbed deals that do not require big warehouses. Deal Today, Tohfay and All My Tech are playing a vital role in this segment.
RIDE SHARING:
Through online and via an app, Careem & Uber are offering ride-sharing facilities in Pakistan. Which enables consumer not just to pay cash but they can also pay via Debit & Credit Cards.
ENTERTAINMENT:
Purely online payment based systems Netflix & iFlix are offering consumers streaming videos in Pakistan through their Credit Cards. It's obvious that their target consumer is a niche but there is no denying that these services will further penetrate other consumer segments soon.
TRAVEL & TICKETS:
My personal favorite and the very first segment to start online payments. This segment has the most potential as it will not just cater to consumers within Pakistan, but also to consumers who want to travel to Pakistan. Thus, effectively bringing business from the rest of the world to the country itself. Enabling online payment on their websites, Airline services pioneered this feature and ensured consumer gets maximum convenience through their website. Furthermore, portals like "Find My Adventure", Jovago & other market players are building more trust for the consumers in this category.
JOBS & CLASSIFIED:
Websites like Rozee.com, PakWheels, OLX, and Zameen.com are playing in this category and enabling consumers to pay online.
ONLINE GROCERY:
Another fastest-growing segment. Companies like TazaMart, GotoMart and new promising players like Khpal Dukan are playing a major role in the day to the day item purchase. This is an interesting category as the frequency of purchase is higher which predicts the future of most loyal consumer base with online purchases.
FOOD:
Another frequent purchase category dominated by Food Panda with other small players offers both cash on delivery and online payment methods. Their business model also dependents on the supplier if they are enabled with an online purchase or not.
With these classifications in mind. We are building a stronger online consumer base that is confident to buy products through web and application but the question is, how did it happen, where we are and where are we going. Our further discussion will enable us in the past, present and future.
THE PAST:
Post-2007, we saw the Introduction of Cash On Delivery (COD) through online portals. That initiated the baby steps for Pakistani Consumers, who in the majority did not own a credit card. The phenomenon was a huge success and people started doing some experimentation with online purchasing. With this, a lot of online clothing brands were born and we saw a new boom in the retail purchase. This also led introduction of Deals based portals that built the further confidence of Consumers and lead to purchase. At this stage not mentioning Beliscity.com will be wrong. The website that started the revolution in Pakistan. COD method was further utilized by the classified giant OLX that allowed a lot of people not just to buy things online but also to sell. With experimentation, learning and innovation, everyone was ready to see more in the territory of online shopping.
THE PRESENT:
Online shopping is growing rapidly as we speak, where Daraz, Yayvo, Kaymu and other players are not just giving a verity of products but also activities like GOSF (Great Online Shopping Festival) have boosted consumer's confidence. GOSF was done back in 2016 which ran for 3 days. A joint project between Jang Group & Google facilitated around 25,000 orders that translated in PKR 133 Million in revenue (1.3 Million USD in 2016). It's evident to mention that the initiative of GOSF came after Launch of the grand annual event of Black Friday in Pakistan.
Black Friday was launched by Daraz in 2015, and it revolutionized the online experience. As it just didn't offer COD and online purchase via Credit Card, but also offered payments through Easy Paisa and Jazz Cash (money transfer through telecom). Providing further payment methods that are tried and tested by Consumers made the whole event a huge success. In 2016, the campaign received around 60,000 orders with revenue of PKR 1 Billion (almost 10 Million USD).
The launch of FoodPanda & Netflix also gave further confidence to consumers to purchase not just items but rent services online. Also, various interest-based websites are gaining popularity within consumers and are focusing on specific shopping experiences. My Tech focuses specifically on high-end mobile and tech accessories that are generally not available anywhere else.
These websites have also launched mobile applications that are enabling consumers without computers. This will raise the bar and will further increase the consumer base.
THE FUTURE:
With the launch of 3G and 4G services in Pakistan, internet penetration throughout the country is rapidly increasing (11% to 18.8%). Enabling these services in Northern Pakistan will further allow consumers of the area to use the fast internet through their phones, which will enable them to purchase products online not just via computers but mainly via mobile applications.
We are also expecting arrivals of giants like Ali Express in Pakistan which will allow consumers a huge option to select and purchase the brand. Currently, you can purchase items through the website but some items are restricted due to international customs laws (mobile phones with unlisted IMEI). Bringing it locally will allow these items to be purchased within Pakistan too.
To sum it up, this is indeed a golden time for E-Commerce Industry in Pakistan. Although there are hiccups now and then, with these learnings, the industry is gearing up for a better future and through further innovation is expected to grow exponentially.